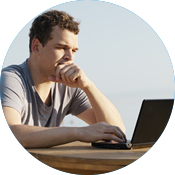 UNLIMITED CHANNELS
With unlimited channels, it's easy to organize your content.  Organize by topic, by teacher, by community communications–whatever works for you.  And with the ability to syndicate content, you can share your content across your district.  No more trying to find content on free services.
No more losing content when teachers leave.  It's all there.  Safe.  Organized.
UNLIMITED USERS
With five levels of user capabilities, it's easy to enable content providers to upload, access and share content.  You can assign channel managers for each channel, so each teacher, for example, can manage their channels independently.
Channel managers can approve content from students and others who upload to the channel, making student video homework easy for everyone.  And channel managers can make videos easily accessible to all–or to only those who have a link or a password.
ASSOCIATED DOCUMENTS
Up to 5 documents of any kind–text, PDF, spreadsheet, videos… anything, can be uploaded with each video asset.  This makes it easy to provide resources for student homework or the annual report or this year's strategy for the community.
Students no longer have to search for documents, quizzes, assignments or any other resources they need to complete their homework and the community can easily access documents that support a video – live or on demand – that is sharing information with them.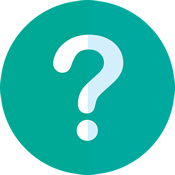 IN-VIDEO INTERACTION
You can insert a quiz, a question, a poll… right inside your video.  This is great for student homework.  It's also a great way to get immediate feedback from the community.  Ask for a yes/no opinion on a direction you're heading.  Provide multiple choice answers.  Allow them to provide longer text responses.
You can also control how you receive the information – it can be anonymous or you can require information such as name, email, or whatever you decide is important to you to help understand the sources of your feedback.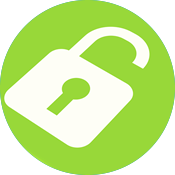 SECURITY
You can secure each video in your library by making them private, adding a password, creating time limits for availability and even requiring a login.  This enables your school to protect student privacy and to protect your video assets from inappropriate access.
You're also protecting your students from inappropriate ads and questionable content.  Student privacy and protection is the law.  It's easy with Eduvision.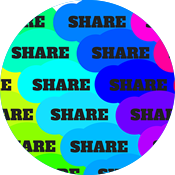 SHARING AND SYNDICATION
It's easy to share your video assets.  You can use a direct link anywhere–emails, social media sites, etc.  You can also embed your videos on websites and blogs.  You can show your video independently or with the rest of the videos in your channel.
Syndication enables you to share your content across your school district.  This is great for curriculum, professional development and key communications for the district.
INTEGRATION WITH YOUR LMS
You can easily integrate your Eduvision videos with your LMS through our API.  Integration with Moodle is super easy with our pre-built API, but we can assist you with connecting to any LMS of your choice.
Integration into your LMS provides teachers and students a one-stop shop for all the resources around teaching and learning–a very simple and efficient way to make the process simple for everyone.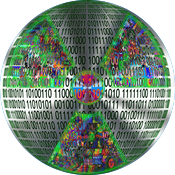 INTEGRATION WITH SINGLE SIGN ON
Many schools are using single sign-on with LDAP to simplify the process of logging in to the various tools that are used in the learning and school management processes.
We will work with you to ensure that Eduvision fits right into your single sign-on infrastructure–many large districts have already chosen this approach for their schools.
READY TO GIVE EDUVISION A TRY?
Our team can help you to streamline your efforts to maximize your results
FREE 30 DAY TRIAL