Crisis Communications Management for Education Leaders
The art of communication is the language of leadership
When negative incidents happen in a school, leaders have very little or no time to respond before the media is on their doorstep. Our Crisis Communications Management training is now essential for education leaders due to the alarming growth of incidents greatly affecting the reputation of schools and their leadership.
Unfortunately, most leaders look like a startled deer in headlights and find themselves totally ill-prepared to face the media and handle the situation effectively.
TV and news media will immediately barrage you with a series of demanding questions, which could easily catch you off guard and present you and your school in a negative light.
Our Crisis Communications Management training will prepare education leaders to meet and professionally manage the local and national TV news if a crisis or scandal were to hit your school.
"The words a leader speaks are important, of course.  But how they're delivered can make all the difference, especially in tough times." -John Baldoni
Education Leaders today face increasing pressures from the community, politicians, sponsors and partners, and are using video as a medium to create strong messages and enhance relationships and engagement.
Add to that the fact that schools are faced increasingly with handling crisis or politically sensitive situations. Most school leaders are wholly unprepared for effectively managing the media in a hostile world, leaving themselves and their schools vulnerable to negative public perception.
Crisis Communications Management
for Educators
We prepare leaders with the tools, knowledge and skills to:
prepare and deliver effective communications at all levels, in all situations
maintain your professional reputation, dignity and even your job, in the event of a crisis
look and sound better on stage and on video for all occasions—from simple community announcements to handling a crisis
COURSE OFFERINGS
Executive one on one
Optional add-ons:

1-2 Additional Attendees
Eduvision Executive Portal
Immersion experience with film crew and real-world media experience and coaching
Team of 4-6 people
Optional add-ons:

Eduvision Executive Portal
Immersion experience with film crew and real-world media experience and coaching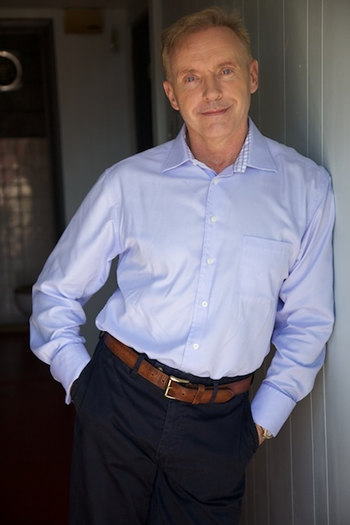 About the Coach
Brian Sterling-Vete is former BBC TV news veteran, an English author, Guinness World Record Holder, motivational speaker, award-winning film maker, TV broadcaster, personality host/presenter, and martial arts instructor.
Brian is the author of Mental Martial Arts, a system that uses the same tactics and principles of the physical martial arts to guide, channel and redirect the energy of others to help you gain the advantage to present yourself and your organization in a positive light, even in crisis situations.
Brian's system of Mental Martial Arts has a proven track record with companies and organizations, including: Discovery Television, the University of Central Lancashire (UK) Institute of Innovation, Boehringer Ingelheim Pharmaceuticals, Advantage Telecom and Entrepreneurship and Eli Lilly Pharmaceuticals.
Brian coaches educational leaders in workshop settings or 1:1 coaching, which is available at a deep discount with the purchase of Eduvision, a crucial tool in managing communications with media and the community.
Clients Speak Out
Just a few testimonials from clients who have worked with Brian Sterling-Vete
Until now, Brian's extraordinary system of mental martial arts was among the best kept secrets of some of the world's biggest corporations.
Dr. Andrew Legg
The principles of Brian Sterling-Vete's Mental Martial Arts really do make it possible for a 'David' to really beat a 'Goliath', for individuals to be able to defeat the institutions, for executives to speed-launch their career and for smaller companies to defeat larger, more powerful organizations.
Peter Harris & Robert Beale
The results generated by Brian Sterling-Vete's Mental Martial Arts are truly extraordinary; they are so powerful that they were the crucial factor in achieving a new Guinness World Record at the European launch event for Eli Lilly's Cymbalta medication!
Paul Andrew